Systematic Approach to Better IT
Do You Have Strong IT Strategy?
The traditional IT infrastructure model has reached its breaking point. In order to accommodate the growth of new devices, amount of data and security threats, IT infrastructures need to get smarter. TechHeights's comprehensive portfolio of IT strategy and design services can help you optimize your infrastructure to better align with business objectives. We leverage best practices to develop an interconnected, intelligent IT strategy which will help foster innovation and move your business forward.
Our Approach Towards Strong IT Strategy
With a focus on both business and technology, our team can help in development of a complete IT strategy for the business. Our information technology strategy approach includes the following activities: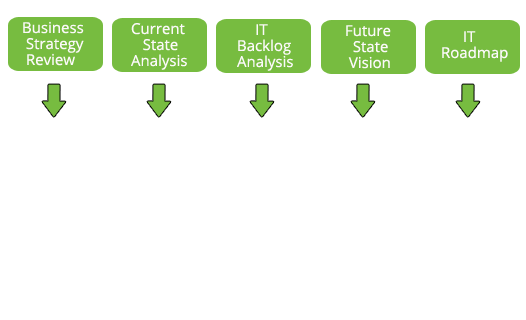 Services Include:
Developing an IT transformation and optimization roadmap and technical architecture

Define projects and programs required to close the technology gaps

Prioritization of optimization projects based on their projected ROI

Workshops that help develop a strategy and plan for the most effective ROI for cloud computing

Determining how ready you are to effectively execute your strategic plan

Determining infrastructure maturity levels

Recommending the IT projects with the greatest potential savings across the board

Providing the necessary skills to help successfully execute the transformation roadmap

Quantify IT and domain resources required

Recommending appropriate capabilities, tools and sequencing of projects for greatest business value
Schedule your

FREE

1hr consultation today !